We put the "Care" into Realtor
Start 2017 off Right… List Your House for Sale
Contact Us Now On The Internet or Phone 516.319.1310.com
It's About Giving Back. A Win/Win For The Seller Or Buyer Client.
Please Read Our Commitment To Our Seller And Buyer Clients, Further Down This Page.
.Click on LIRealtorCares and find out What's in It For Me (WIFM)....TRENDS WITH BENEFITS..
Hurry Up and List Your House TODAY!!
That headline might be a little aggressive. However, as the data on the 2017 housing market begins to roll in, we can definitely say one thing: If you are considering selling your house, IT IS TIME TO LIST YOUR HOME!
" Solving The Problem Of Selling Your Home""Call us for your real estate needs."
Inadequate Inventory Driving Prices Up
3 Charts That Shout, 'List Your Home Today!' 4/26/2017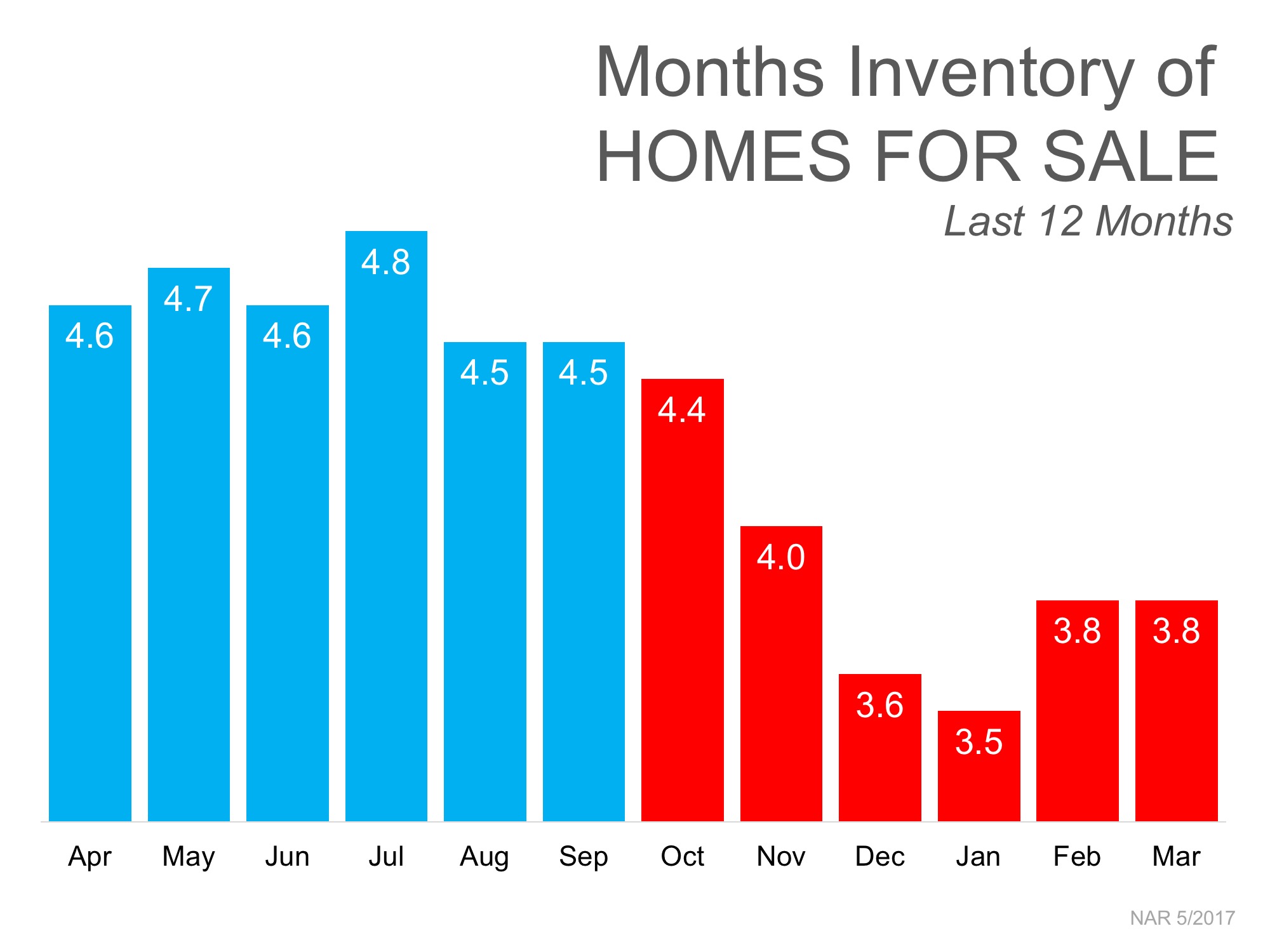 5 Ways Buyer's Like You Survived A Seller's Market!
You Need an Agent Who Will Put You First

.
..
.
.
Selling Spring 2017 Buying Spring 2017

As part of my way of saying thank you to clients, and because by state law
are not allowed to pay non-licensed individuals any type of referral fees or provide gifts, Mel Beech has developed a Buyer and Seller Incentive Program int he form of a Client Appreciation Charitable Donations Program. It's his way to further show you how valuable your business is to him and without you and your support we wouldn't be in a position to be able to donate to charitable causes, and so he feels it's important to let you have a say in where your charitable donations go. So, for every closed transaction, Mel Beech REALTOR will make a 25% donation to a charity of his/her clients' choosing. These donations are made as a Buyer or Seller Incentive and will be documented as such in the Listing Contracts or buyer agency agreements.


.
"My Commitment To My Sellers And Buyer's"
Help Me Help You
REALTOR Mel Beech Will Donate (25%) (Listing Side Or Buying Side) Of His Commission To The ALZHEIMER'S ASSOCIATION Or The Charity Of His Client's Choice With (Our Client's Getting The Tax Deduction)
The Key To This Program Is that I Will Reduce My Commission With The Agreement That My Clients Will Donate That Commission Savings To A Mutual Agreeable Charity, Paid Out At Escrow At Closing. Everybody Wins.
The Selected Charity Wins Because It Receives A Significant Donation. The Client Wins Because He Or She Gets Cash Back From Uncle Sam By Deducting The Donation On Schedule "A" Of His Or Her Federal Income Tax return.
When Commissions Rates Are Identical , Clients Save More Money Working With An Agent That Will Give Them The Credit At Escrow For a Donation To Charity (Which Generates A Tax Deduction For The Client)
"Closes" New Clients By Building Trust During The "Beauty Contest" When Real Estate Agents Try To Sell Themselves To Prospective Clients Worthy Of Trust. They Offer Similar Stories Of Civic-Minded Involvement In Their Communities. However, A Commission Donation Program To A Mutually Agreed Upon Charity Shows Who To Trust In Actions, Not Words.
The Civic Minded Realtor Wins Because He Or She Directs Considerable Support To A Good Cause, Pays Lower Taxes And Earns The Gratitude Of A Client ,That Is Now More Likely To Send Referrals.
In Addition, As Per The Signing Of The Seller's Multiple Listing Agreement Or The Buyer Agent Agreement Which Will Be Written In An Addendum ( My Commitment Of 25%)To Either Seller Or Buyer Client One Or The Other.
In Addition, I Have Received A Letter From The Vice President Of The Alzheimer's Association Thanking Me For My Generosity. Letter Sent Upon Request Directly To Your Email Inbox.
SPECIAL NOTE: This Agreement Is Transferable To A Friend Or A Family Member.
Furthermore, as a seller you can realize the money that you receive could be considered netting more money for the sale of your house. As a buyer, it would cover the many expenses that you would incur, such as down payment, moving expenses and you have therefore received money back, and as a matter of principle paid that much less for
the purchase price for the house that you bought. (Sounds Good, doesn't it?)
A WIN/WIN FOR SELLER OR BUYERS
.
.
Contact Us Today On The Internet or Phone 516.319.1310.com
Please make your buyer or seller clients aware that it has, never been more important for them to participate in our matching gift challenge. Right now, death rates for other major diseases like HIV, stroke and heart disease are declining. But Alzheimer's is the only cause of death among the top 10 in the United States that can't be prevented, cured or even slowed — and people are developing the disease at an alarming rate. Today, you can make twice the difference. The Kahlert Family Foundation has agreed to give $210,000 to the Alzheimer's Association if we can raise that same amount. Any amount you donate by Melvin reducing his commission of 25% ) will help advance research and provide care and support to the millions living with Alzheimer's and their families.Those who face this deadly disease are depending on your compassion and generosity.
Please, contact Melvin now to help us meet this matching gift challenge. As Melvin has said, it is a win/win situation. The Charity that you both agree upon donating to, receives a sizeable donation which you claim as "your" charitable donation on your "schedule A" of your federal income tax return. Depending on what tax bracket you are in, you will receive cash back from Uncle Sam, which could amount to several thousands of dollars for "your" charitable donation through the generous give back plan that Melvin has implemented and committed to.
October 2016 "Off The Charts" Report Now Available By Clicking On Main Tab.
Companies Don't Sell Houses, Realtor's Sell Houses
We have made ourselves invaluable to a demanding clientele because we are confident about what we offer and can lead buyers to the best solution. We are the real estate experts. Our buyers may be leaders and experts in their arenas, but our job is to take the lead in our world (real estate) where we have the inside information and connections that enable us to find the right property time and time again.
Old and New Stand Out in Long Island Hamlet of Melville
State of the Market: A Mid-year Snapshot
As we can see, each is projecting sizable increases in home sales next year. If you have considered selling your house recently, now may be the time to put it on the market.
Don't Disqualify Yourself… Over Half of All Loans Approved Have a FICO Score Under 750. Read October 17th Blog PostBelow Or Here.
The World's 100 Most Powerful Women
Miami's Newest Beachfront Condos Are Now On Sale
5 Graphs that Prove the Housing Market is Strong and Will Continue to Surge
Sept 22, 2016 - There are some housing pundits that are voicing concern about the current residential real estate market. Are prices too high? Is housing affordability to low? Is the pace of home sales unsustainable? These concerns (and others) will be put to rest in this webinar.
Sales Strategy: Here's Our Number, (516.319.1310) So Call Us...Maybe
Special Yearly Monthly Edition
Two Developers Bring The Next Big Thing To Syosset
It's 6:30 am – do you know where your next home is going to be?
Builder Pulse Trending on Builder
Mel Knows Condos"Take the worry out of condo buying. Call the specialists."
Sell: 516.319.1310
Top Brand Names In Luxury Home Listings
Shark Tank Star Urges Homeowners: "Take Advantage of the Cheap Money!
Ability to Repay Your Mortgage
The Home Refinance Plan Banks Don't Want You Knowing
2016s Best Real Estate Markets
Sales Soar 69% In Orange County
Builder's Investor's Contractor's And All Buyer's
Want an open floor plan — and a brass pole? Buy an old firehouse, like Anderson Cooper Of CNN did.

"Helping families make the right move."
.
The cheapest homes in Miami are quickly getting more expensive
How To Sell Your Million-Dollar Home
HOUSING was one of the few bright spots in the Economy last year and expected improvement is forecast for 2016 The housing market started out well and looks to be gaining steam. If you are thinking of buying or selling a home, now may be a great time
GOLD COAST MANSIONS AND HERITAGE/THE GREAT GATSBY
The Home Refinancing Plan That Banks Don't Want You To Know About
The Above Is A Time Sensitive Article....READ NOW!!

Live The Good Life.....The Good Life's A Beech
Marketing Your Home For All It's Worth!
Here you will find a wide variety of useful information and resources designed to help you buy or sell a home more effectively in the Plainview, Syosset, Jericho, Woodbury, Muttontown, Upper Brookville, Old Brookville, Brookville, Old Westbury,Melville, Dix Hills and Cold Spring Harbor. From information on the local community, to advice about finding a mortgage or preparing your home to sell, it's all available here on our web site.
You can also search for your ideal home by viewing current listings with detailed descriptions and photos. Or you can get help determining the value of your home by requesting a report that includes the prices of similar homes that recently sold or are currently for sale in the Plainview, Syosset, Jericho, Woodbury, Muttontown,Old Westbury,Melville, Dix Hills, Oyster Bay Cove, Old Bethpage, Bethpage
So whether you're buying or selling, feel free to Contact Us and we will be happy to help you with all your real estate needs.
Our Website www.HomesPointClick.com Is Ranked First Page, First Line Of Google And Yahoo In Search Results For The Plainview Hamlet.
The Carriage Home Condominiums
Reflecting the charm of turn-of-the-century estate carriage houses,these unique condominiums offer a look and a lifestyle of a quiet, refined elegance.The carriage Homes feature 1,500 to 1,940 square feet of gracious living, and offer four elegant home styles which are thoughtfully and creatively designed.
Of course, there's also an impressive list of standard features to make this the home of your dreams. We invite you to enjoy the following floorplans that give you a glimpse into the gracious lifestyle that can soon be yours. Welcome home!

Jericho Hamlet Models - Descriptions - Square Footage

Maximum Effort= Maximum Exposure = Maximum Results.
Realtor's Specializing In:
Woodbury, Real Estate, Woodbury, Homes For Sale, Syosset, Real Estate, Syosset, Homes For Sale, Jericho, Real Estate, Jericho, Homes For Sale,Plainview, Real Estate, Plainview, Homes For Sale, Hicksville Real Estate, Hicksville Homes For Sale, Muttontown Real Estate, Muttontown, Homes For Sale, Melville, Real Estate, Melville, Homes For Sale, Oyster Bay Cove, Real Estate, Cold Spring Harbor, Homes For Sale
See If you're planning to sell your home in the next few months, this Free service is designed to help establish your home's current market value. Simply choose Selling Your House and fill out the requested information. We will use comparable sold listings to help you calculate the fair market value of your home. Contact Us.Finding out what your home is worth has never been easier! Sure there are programs out there that will give you a computer estimate based on the data it has access to (which is often out of date or incomplete) but the best way to get a value is through a real estate professional who buys, sells and prices real estate in your local area EVERY DAY!You can expect your evaluation the same day, usually within 1-2 hours and certainly within 24 hours, just depending on the time of day your request comes in Click Here.
BUYERS!
Don't Wait! Move Up to the Home You Always Wanted.
Now that the housing market has stabilized, more and more homeowners are considering moving up to the home they have always dreamed of. Prices are still below those of a few years ago and interest rates are still below 5%.

However, sellers should realize that waiting to make the move while mortgage rates are increasing probably doesn't make sense. As rates increase, the price of the house you can buy will decrease. Here is a chart detailing this point:
Westbury's Meadowbrook Pointe lowers age limit.
Meadowbrook Pointe is an upscale luxury gated community featuring,
Fitness Center, Billiards, Card Room, Sports Bar, Golf Simulator, Ballroom, Library, Theatre, Aerobics Room, Salon, Spa, Indoor Outdoor Pools, Business Center, Cafe, 24 Hour Concierge and a 25,000 Sq Ft State Of The Art Clubhouse.
Enjoy some of Long Island's best shops and restaurants. You will even be convenient to Garden City's famous Miracle Mile, the Source and Roosevelt Field Malls, mass transportation, highways and airports.
At Meadowbrook Pointe, 51 acres of the former Roosevelt Raceway harness track, the town houses are grouped four to a building. Meadowbrook Pointe has raised the standard of adult living.
Automatically receive personalized MLS listings by e-mail. Early each morning we will search the local MLS and find the homes that match your criteria and notify you immediately with the latest listing information! Simply choose Dream Home Finder and fill in the requested information. Or, searchfor yourself at Find Your New Home.
The Good Life Beech Team
Arleen and Mel have a proven track records of exceeding the expectations of all their clients, both buyers and sellers. They take the time to listen to their needs and deliver results. Arleen and Mel will explain everything in detail so you know exactly what to expect before, during and after your transaction. Friendly and personalized service is hard to find, so trust your most valuable asset to Arleen and Mel. You have a friend in the real estate business. If your thinking of selling Contact us for a Free Online Appraisal Delivered To Your Email In Box, or if your considering buying now or in the future contact us and we will email you the listings of homes in the search criteria that you have selected.
Buyers
Whether you're looking for your first home, your dream home or an investment property, we're committed to providing you with the highest quality buyer service. When making the type of investment that buying a home requires, you deserve to have all the latest market information and the very best advice, both of which we can provide you with. Read more.
Sellers
The decision to sell a home is often dependent on many factors. Whatever your reasons are for selling, our proven effective marketing strategies will ensure that you get the highest possible price for your home. we guarantee to provide you with professional, ethical and confidential service and keep you fully informed every step of the way. Read more.
School Reports
The decision to sell a home is often dependent on many factors. Whatever your reasons are for selling, our proven effective marketing strategies will ensure that you get the highest possible price for your home. we guarantee to provide you with professional, ethical and confidential service and keep you fully informed every step of the way. Read more.